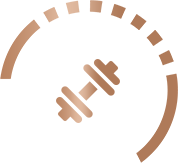 Your Workout
Our coaches regularly modify movements, ensuring a safe and effective workout for all levels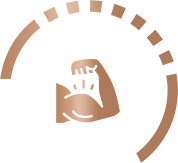 Your Results
Our ever-changing combinations of cardio and weights result in quick improvements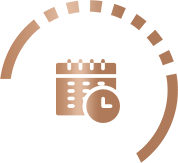 Your Schedule
Our unique schedule of rolling start times allows you to just show up and get started #alwaysontime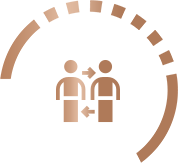 Your Space
Our floor grid provides ample personal room, creating a clean and safe space for everyone
New to 7 Minutes
Amazing HIIT Workouts
With 49-minute HIIT classes beginning every 7 minutes, we are the world's most convenient Fitness Studio.
Always on Time
No more fighting for that 5:30 time slot. No more stressful drives wondering if you'll arrive on time.
Ready to try us out?
WHAT TO BRING:
Choose comfortable activewear and cross-training footwear. Workout towels are provided. Private showers are available with toiletries, bath towels, and blow-dryers. We sell bottled water, and also have a water bottle filling station available.
Discover more
Workout Schedule
Push, Pull & Conditioning
"You can't beat this gym if you value schedule flexibility, as they offer rolling class start times. Gym is very clean and the instructors are knowledgeable. You can get in a great workout in less than 50 minutes."
Abigail J.
"Absolutely amazing experience. I have no words (or breath after that class)!…My legs are jello and I can't wait to return."
Chris T.
"BEST workout in Nashville."
Miranda K.
"As someone who is intimidated by weight lifting, I was welcomed with absolutely no judgement! Love the flexibility and variety of stations!"
Stephan J.
"Great workout every time! All the trainers are so friendly and helpful. Always making sure your form is right and continuously motivating you to bring your A-game."
Harina P.
"Best kept secret in East Nashville. I love the variety in workouts as they change every single day. You can count on being challenged with each workout. Highly recommend."
Matthew G.
"Genius idea for a gym. New classes starting every 7 minutes makes it easy to fit into busy schedules or weird schedules (like for healthcare workers). Friendly staff, new equipment and a great variety of workouts. Highly recommend!! Also compared to other workout classes price point is not bad at all."
Emily F.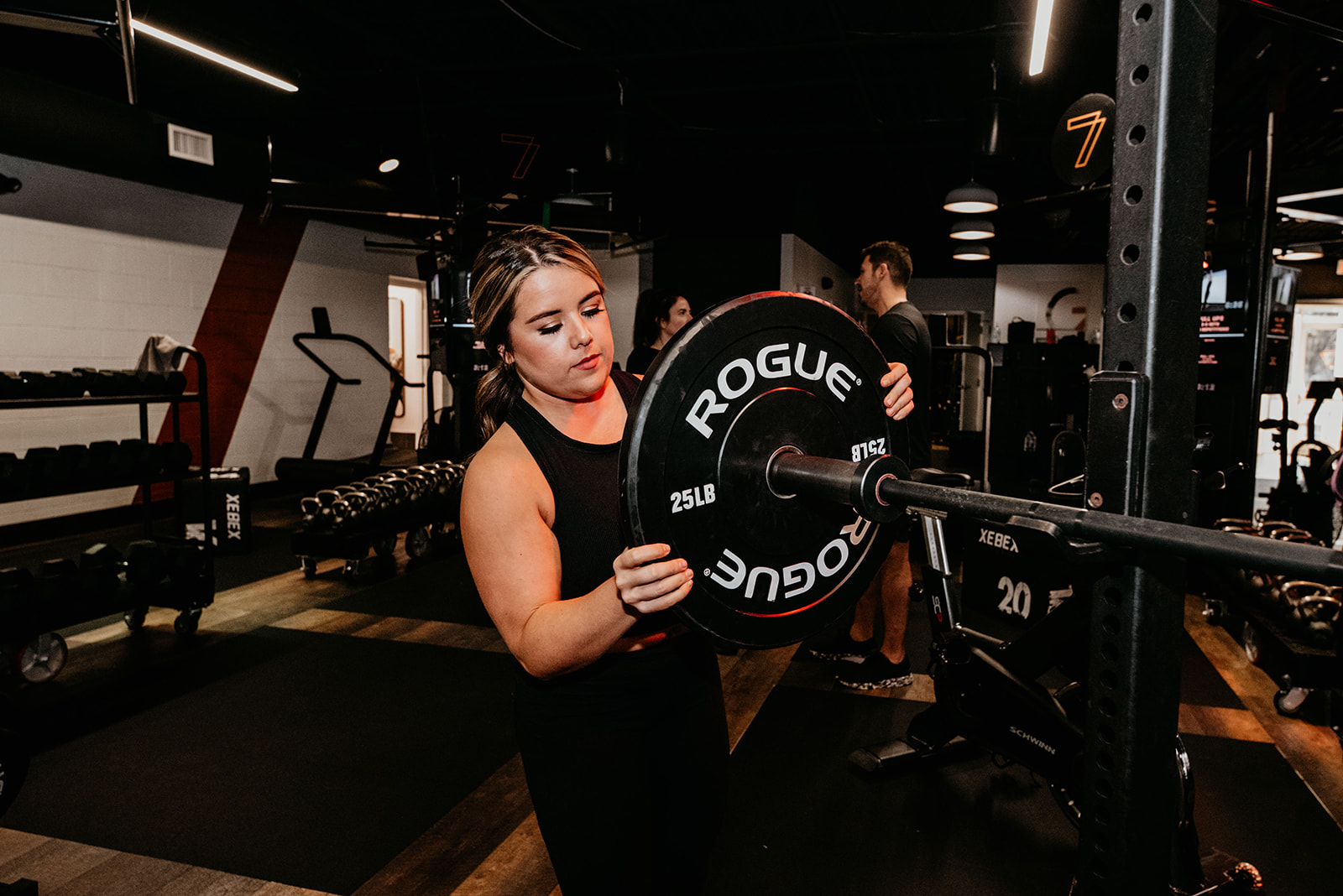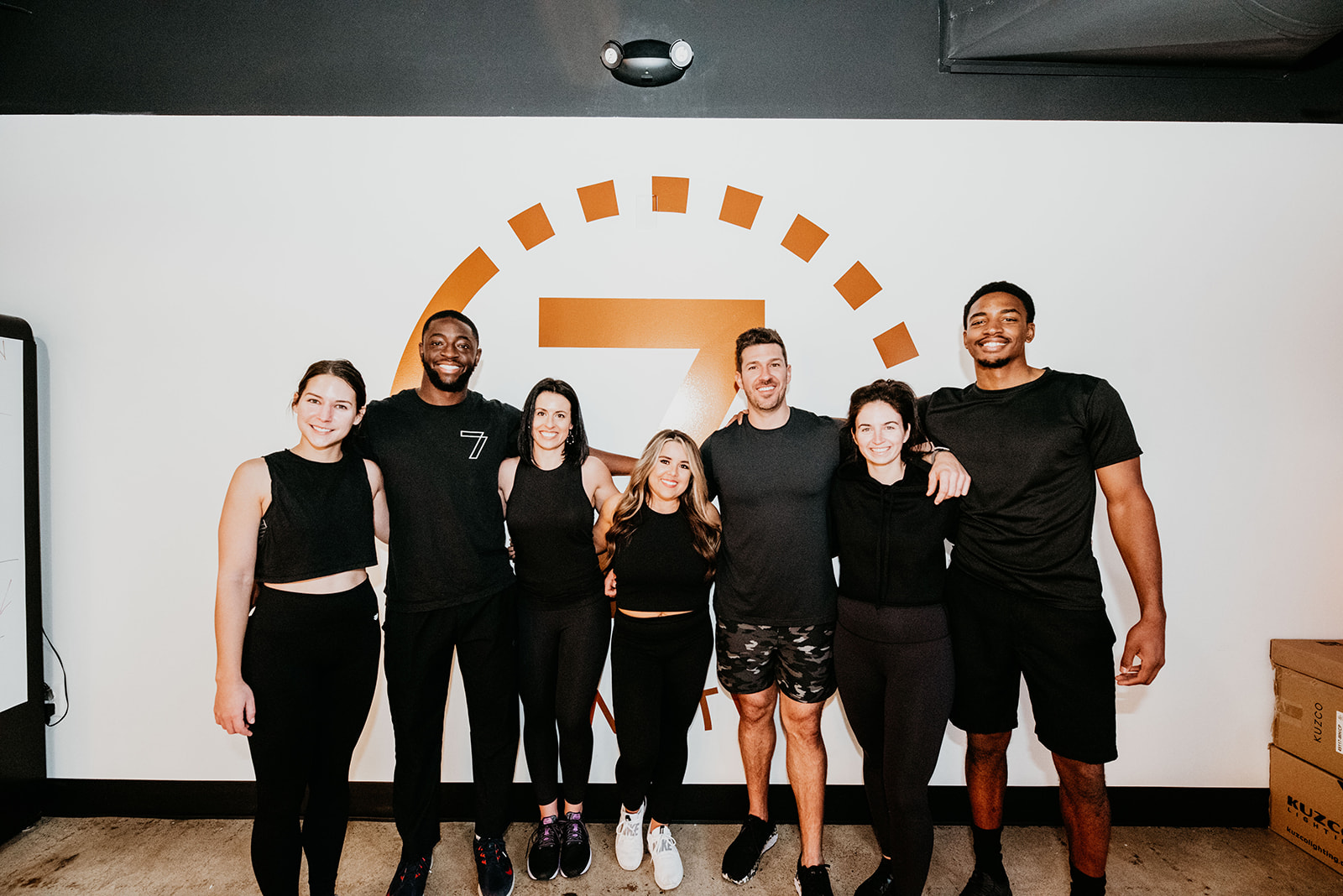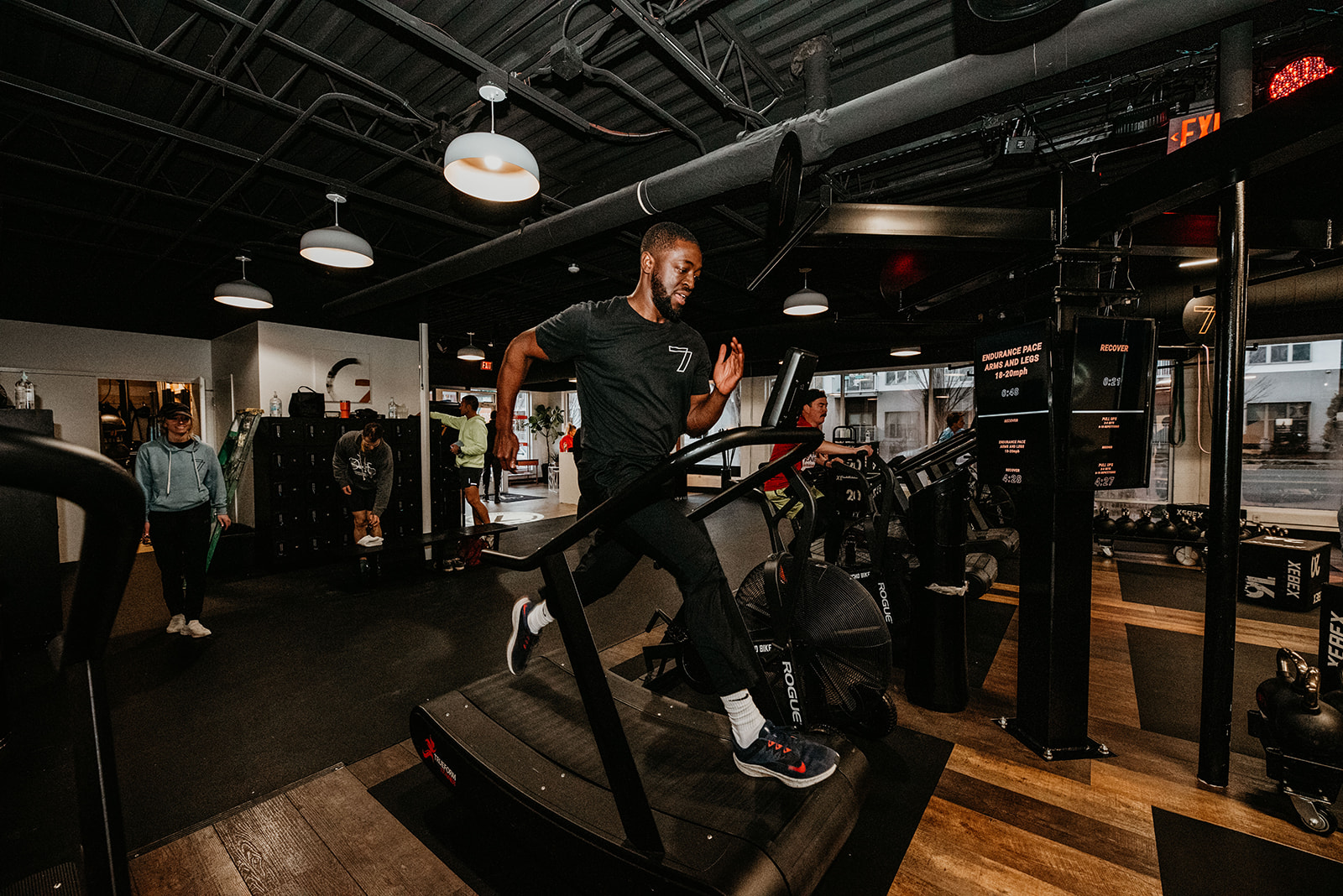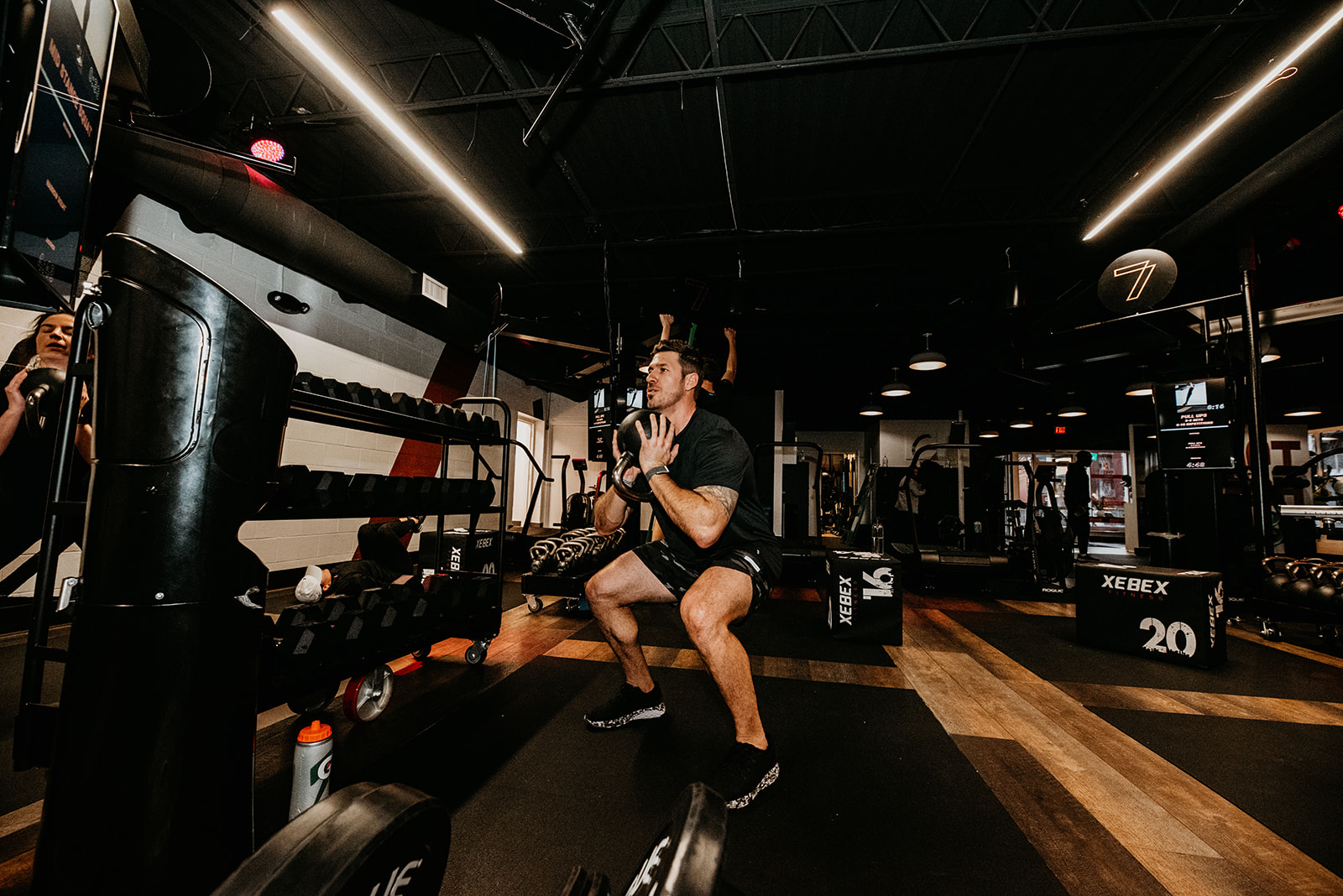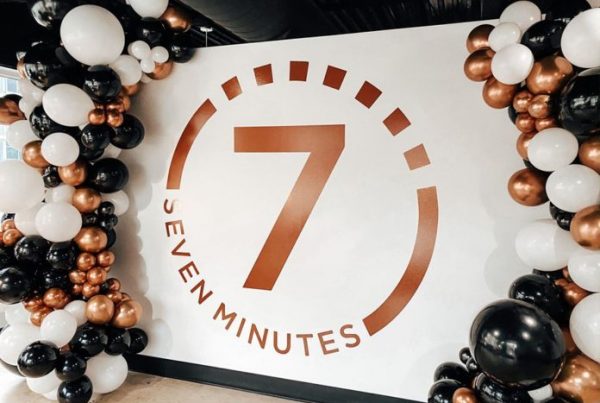 ...Seven Minutes is "a workout playground with a variety of equipment you'd find at a full-service club. Our fitness boutique environment is designed with classes starting every 7 minutes, so…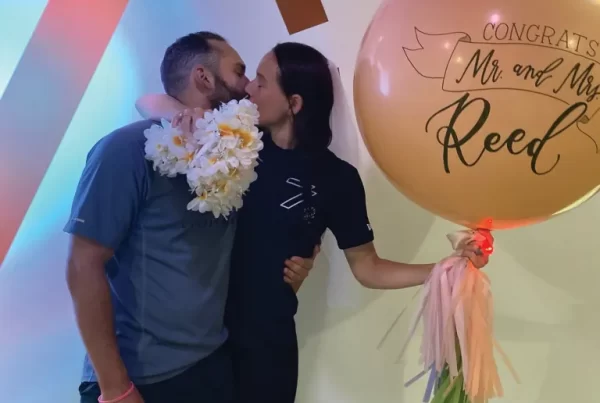 Tammy and her now-husband Justin were planning for their destination wedding to take place on June 12, but 2020 had other plans for the Nashville couple. Read More
We love Nashville's Seven Minutes Club for its killer circuits, its streamlined efficiency and the fact that you can drop into a class every seven minutes. With seven stations, you…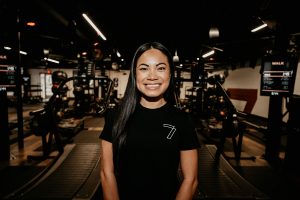 Rachel
Rachel has been a member at Seven Minutes for over a year and became a coach in February of 2022. She loves the flexibility of being able to drop into the gym whenever she wants, the rigorous and targeted workouts, and the community feel! She likes to say, "Seven Minutes is like if Cheers was a gym!". In her free time Rachel loves to spend time with her dogs, try out new restaurants, read, and travel. A fun fact about there is that she is on Season two of The Home Edit on Netflix!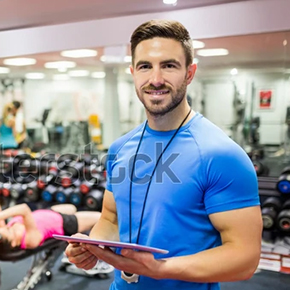 Sam
Sam has been a part of our team since day one (like he helped our founder Bob build the equipment day one)! He loves Seven Minutes Fitness because of the community and the enthusiasm people have to workout as well as for the ever evolving workouts and equipment. Sam graduated Cum Laude from Berklee College of Music and performs often on guitar and piano.
Sam's Certifications:
NASM Certified Personal Trainer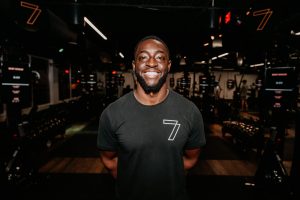 Phillip
Phillip has been a part of our team for 2 years now. He loves Seven Minutes Fitness because he enjoys the team, convenience of scheduling, and community / clients. When Phillip's not at the gym he loves designing workout programs, cooking, reading, kayaking, and spending time with his family. A fun fact about Phillip is that he watches Ronnie Coleman Videos prior to a workout session to get hyped!
Phillip's Certifications:
Masters & Bachelors degree in Exercise Science
Strength & Conditioning certification (CSCS)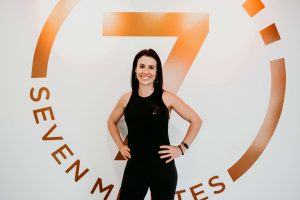 Ashley
Meet Ashley! Ashley is our fearless Studio Manager and loves to coach in between! She became a part of our team in the Summer of 2021 because she loves the unique concept of Seven Minutes, the challenging & changing workouts, but most of all, the people. Ashley has worked in the fitness industry since 2002, and considers herself incredibly lucky to work in a field that she truly loves. She was also formerly a professional firefighter and EMT for 4 years before moving to Nashville. When Ashley isn't in the gym she is often spending time with her four rescue dogs, doing anything outdoors (paddleboarding, scuba diving, hiking, canoeing, biking), cooking, doing creative projects (have you seen our themed bathrooms?), or traveling. She has also completed two full marathons, countless half marathons, mud runs, and adventure races, so it's pretty safe to say she's your girl for challenging activities.
Ashley's Certifications:
Bachelor of Science in Exercise and Sports Science from the University of Central Florida 2008
Certified Personal Trainer since 2008
Balanced Body Mat Pilates Level 1-3 Instructor
Balanced Body Reformer Pilates Level 1-3 Instructor
200 HR Registered Yoga Teacher
Kids Yoga Teacher
Bootybarre Plus & Sculpt Instructor
Group Fitness Instructor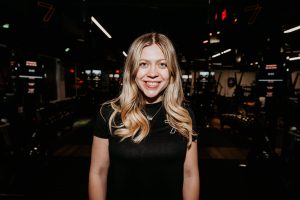 Alora
Alora has been a part of our team since Summer of 2021. She loves Seven Minutes Fitness because of the ever changing workouts, the emphasis on strength training, and that a new circuit starts every seven minutes which means you can't be late and there are no excuses. Alora can be found hiking, playing music, and hanging out with her dog when she's not in the gym. A fun fact about Alora is that she loves Taylor Swift. She released her album "Folklore" on her golden birthday which, in Alora's words, "clearly proves she loves [her] back".
Alora's Certifications:
NASM Certified Personal Trainer (CPT)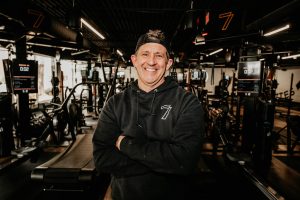 Bob
Meet Bob! When Bob was 21-years old in Evansville Indiana the gym he went to closed. The only other gym in town was far from Bob's neighbourhood and he knew a gym could succeed near his home. With an entrepreneurial spirit, a passion for fitness, & help from his family he opened his own. It started as mostly homemade equipment in a 5000 sq. ft pole barn but, over the years, grew to be four traditional gyms and the first CrossFIT in town. Through bringing teams to CrossFIT competitions an idea formed of how to use the CrossFIT games lane layout as a circuit gym. His dream was to bring the best of CrossFit, HIIT, group classes, and individual training together… the Seven Minutes concept was born.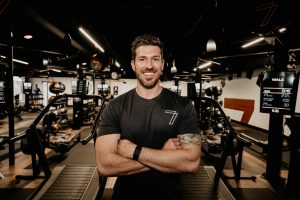 JP
Meet JP! JP has always had a love for sports and fitness. Following three outstanding seasons at the University of Tennessee, JP played six MLB seasons, appearing in 467 career games with the Blue Jays, Texas Rangers, and Tampa Bay Rays. When he moved to Nashville he was on the hunt for a gym that challenged him the way being an athlete did. He came across Seven Minutes and was hooked. The combination of high-intensity interval training, heavy lifting, and being able to go anytime sparked his desire and passion to become an owner of Seven Minutes.